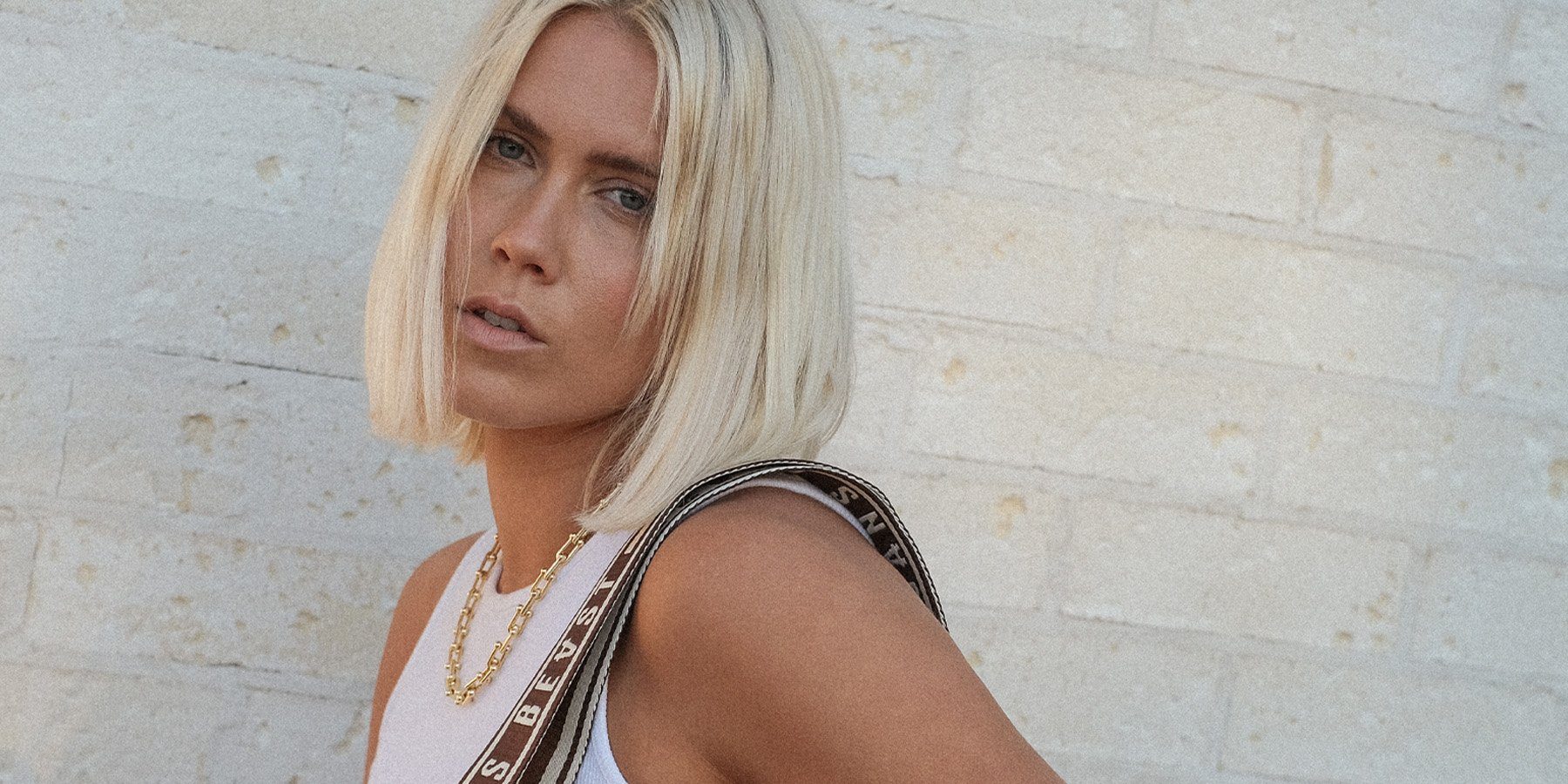 IN CONVERSATION: KARISSA SPARKE
0 comments
WE'VE BEEN A FAN OF KARISSA'S STYLE + AUTHENTIC APPROACH TO TELLING HER STORY, SINCE DAY 1 OF SANS BEAST.  AS CREATIVE DIRECTOR OF FASHION + LIFESTYLE BLOG
 

TOMGIRL AND THREADS, KARISSA SPARKE BELIEVES IN A CONSCIOUS LIFESTYLE.  THIS INVOLVES PLANT BASED EATING, SLOW LIVING + TREADING LIGHTLY ON OUR PLANET. SHE IS RENOWNED FOR HER EFFORTLESS STYLE, HER TRAVEL + BEACH ADVENTURES + HER GROWING MENAGERIE OF FURRY FRIENDS, INCLUDING BEAN + MORE RECENTLY, THE HEAVENLY PEANUT.

We caught up with Karissa to talk life, inspiration + how an avid traveller has adjusted to living life in lockdown.
SB: WHAT'S YOUR FOCUS IN LIFE?:
I personally struggle with specific long-term goals. But more generally my husband Tom + I are trying to move through life with intention + creating a content life where we move slowly + consciously. We try to embrace the small moments, good + bad, and hope that they all combine to create a colourful life.
SB: AS SOMEONE WHO LOVES TO TRAVEL, 2020 MUST HAVE BEEN A TOUGH ADJUSTMENT FOR YOU + TOM. WHAT HAVE YOU DONE THIS YEAR TO BRING THE SAME JOY THAT TRAVEL DOES?:
We do love to travel but coming off the back of a couple of big trips we were ready to stay put for a while. The tough adjustment has been feeling ready to build a community where we're living + spend more time in one place with friends + family + not being able to do that. I'm sure many people can relate to that feeling.
Tom + I have really appreciated slowing down + the little pleasures like our daily walks + surfing at sunrise at a quiet point break. I started painting a lot more. We also got our puppy Peanut right before we went into lockdown which has been the biggest joy in our lives during these crazy times.
Whilst I miss travel to some extent, like everyone, what I've really come to realise is how important relationships are + how they may be one of the most important things we get to experience in our lives so I've been trying to be grateful for the connections I have with the people around me.
SB: WHAT ARE YOU MOST EXCITED ABOUT AT THE MOMENT?:
Tom + I just got our first proper rental with a 12 month lease! 
This may not sound exciting, but we've moved around SO much with his work, and for pleasure, over the past decade, that we've never had a space that's our own. We are so ready to have a home that we can furnish + style  - and to not have to move again for the foreseeable future.
SB: BEST ADVICE YOU'VE EVER BEEN GIVEN?
That's a tough one! Basically anything that has left Esther Perel's mouth inspires me. She is a renowned therapist specialising in relationships + her ideas are life changing. 
Some other quote type things that have helped me are:
People can come into your life for a reason, a season or a lifetime
Progress not perfection (definitely a guiding principle of my life)
Don't let good be the enemy of perfection (can you tell I struggle with perfectionism haha)
Do you want the pain of growth or the pain of staying where you are?
SB: HOW WOULD YOU DESCRIBE YOUR STYLE + WHAT'S IMPORTANT TO YOU WHEN CHOOSING PIECES FOR YOUR WARDROBE?:
It's about versatility + wearability for me. I try not to buy trend pieces I'll wear once + be over. Instead I try to invest in timeless pieces I can wear again + again, style different ways + of course are good quality + are designed to last.
SB: FAVE SERIES 6 PIECE + WHY?:
I'm honestly torn between The Lobby + The Activist Tote.
I love a small bag that packs a punch. The size is surprisingly accommodating for all my daily on-the go essentials + the pockets are so damn functional. But I'm equally all about a big bag I can throw anything in if I'm heading out for the day - my laptop, headphones, notebooks, a change of clothes, makeup + whatever else I think I might possibly need.
If you enjoyed this piece, check out our post from the last time we caught up with Karissa in 2019 about her travels with her husband Tom around Europe: IN CONVERSATION: TRAVEL STORIES.
0 comments