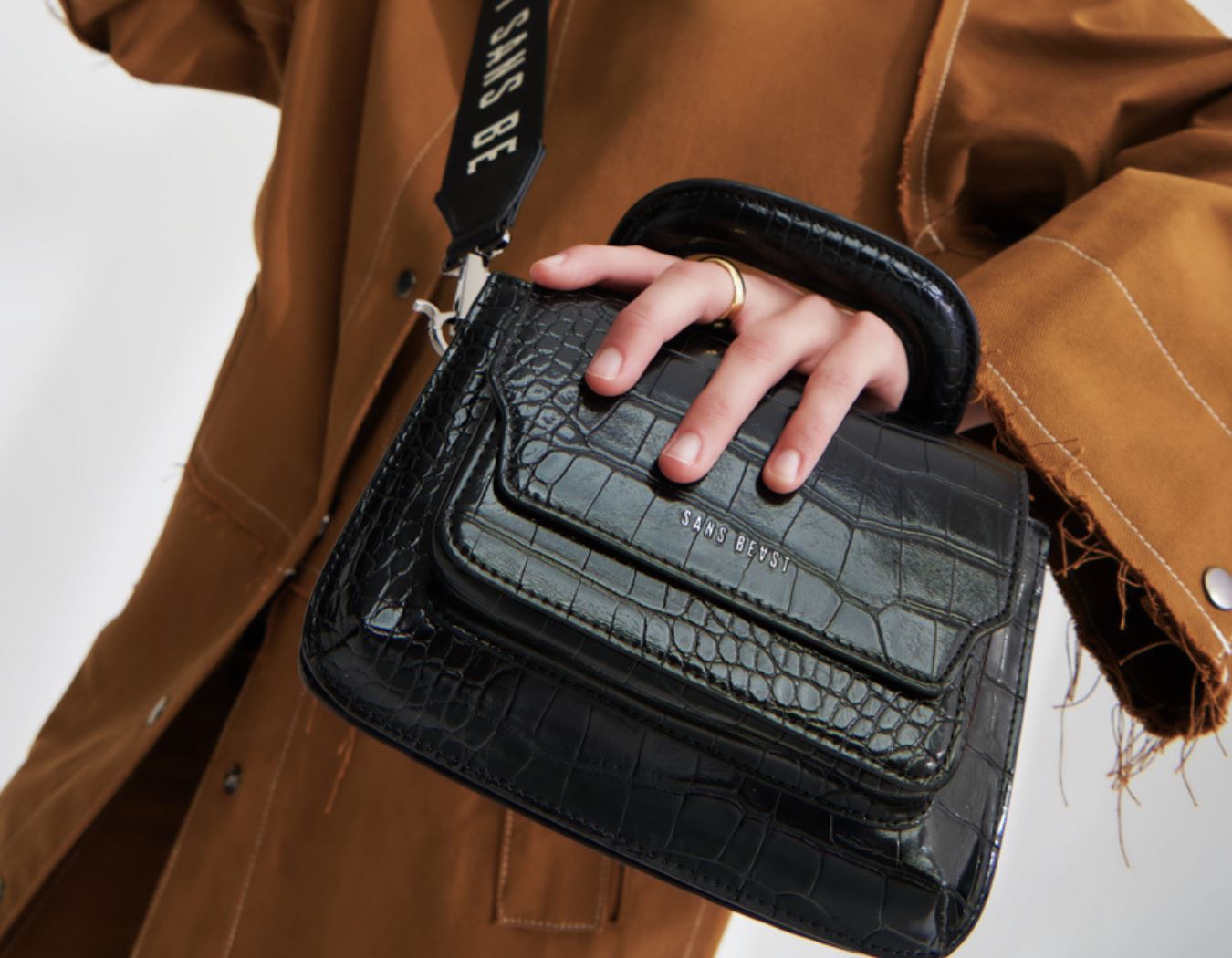 EDUCATION: THE KINDNESS PROJECT + PETA #DROPCROC
0 comments
Sans Beast was created
 with the sole purpose of delivering vegan fashion that had beauty without the beast, so we don't hesitate to lend our voice to the #dropcroc campaign to end the slaughter of crocodiles for fashion.  
Did you know....
Australia accounts for 60% of the global trade of crocodile skins, two thirds of which come from farmed crocs in the Northern Territory.
Despite having a natural lifespan of 70 years, in the commercial industry crocodiles are brutally slaughtered at just 2-3 years old, with up to four crocodiles being required to make just one crocodile skin handbag.
We stand with PETA + Kindness Project in urging Hermes + any brand exploiting these animals to DropCroc.
The #dropcroc campaign advocates for an end to Hermès + other luxury fashion houses' crocodile cruelty, demanding they #dropcroc from their collections, in favour of protecting precious wildlife from cruelty and suffering.
The violent treatment + slaughter of these majestic creatures does not equate to luxury.
With so many sustainable + animal friendly alternatives available, there is no need for fashion houses to harm animals in the production of their clothing and accessories.
Sans Beast has many vegan handbags that are inspired by the look of crocodile, alligator + lizard, made using leather alternatives that are manufactured with non toxic levels of chemicals + zero animal cruelty. 
Some find it jarring that a vegan brand seeks to imitate animal skin - we see it as providing a fashion focussed alternative that is cruelty free.  We're not trying to tell people not to covet a certain fashion look, but rather encourage them to see the innate rights of animals to live without fear of slaughter by humans - the same we as a society already expect, in fact, for dogs + cats.
Whether you love our Sans Beast world, or any one of the plethora of brands using materials inspired by the animal kingdom yet not exploiting it....we ask you to consider joining the DropCroc movement.  It's a kinder place to be.
Learn more at:
XO, Studio Sans Beast
0 comments