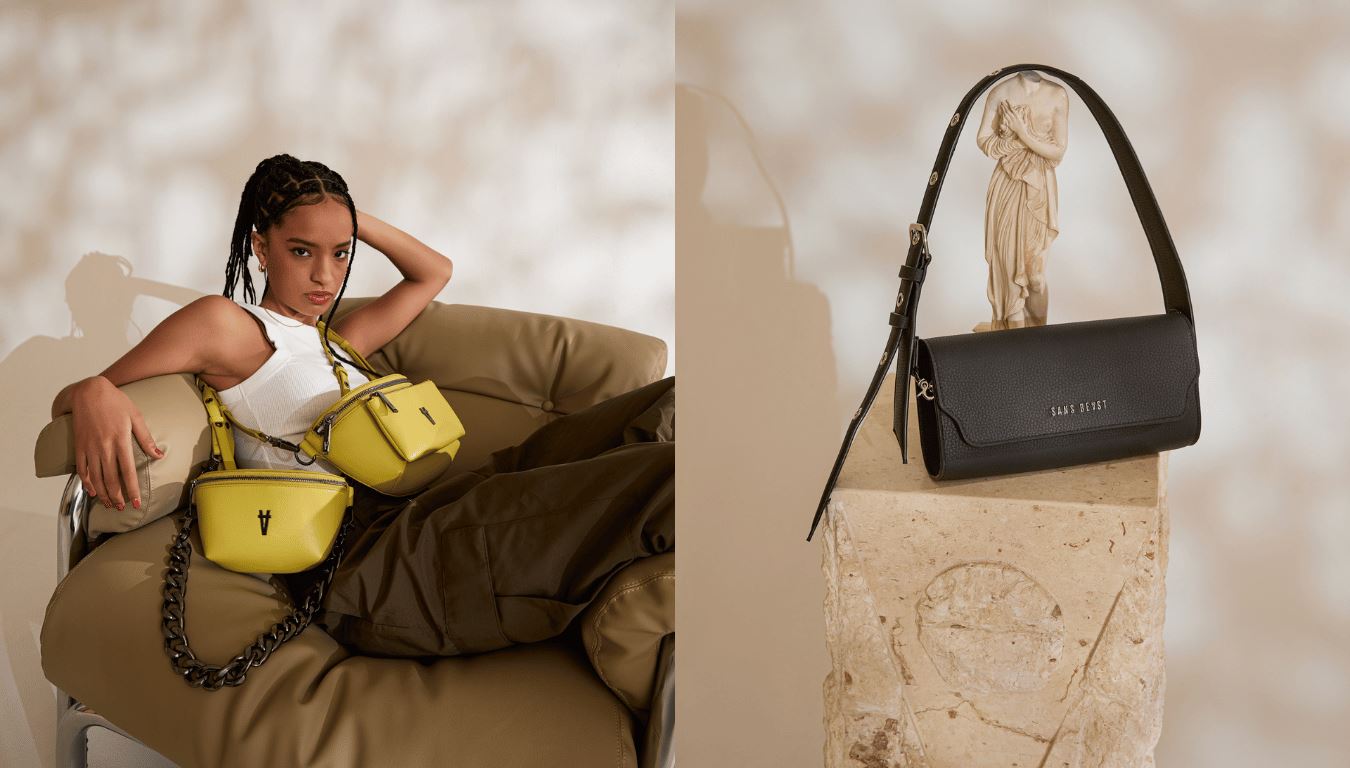 INSPIRATION: SERIES 12 - A DAY IN THE LIFE
0 comments
Our 12th collection is here, our latest range of vegan bags + accessories designed, as always, to bring beauty without the beast.
We adore the storytelling aspect of creating a visual campaign to accompany a new season. Series 12 - A Day in the Life was envisaged as a collection of moments with Sans Beast. By taking our collection into streetstyle, studio + still life settings, we aim to convey both the function of the daily carry, along with the beauty of the handbag as an object of desire. We wanted to capture the essence of daily life combining the commute, solo time with coffee + paper at a cafe, shopping at lunchtime + walking through city streets. 
Shooting on the city streets of our hometown Melbourne was a treat with photographer Charlie Ashfield + the delightful Elsa Mullins in front of the camera.
Our studio shoot brought us back together with longtime collaborator Cubed Studio, with Jess Garcia behind the lens, the wonderful Jam Baylon on styling, and Laurie Boring on cruelty-free HMU. The gorgeous visage belongs to April Rose Desalegn from Kult. 
Series 12 introduces a couple of new silhouettes - the Nomad Tote + Tiny Spark Crossbody - as well as a sprinkling of new season tones of Lavender, Citron, Pale Vanilla + Olive. We also welcome back Forest green, a much-loved tone in two key shapes.
A new collection for Sans Beast is never all new - we prefer enduring signature styles in distinctive shapes that will be loved + worn year after year - so your (and our) favourite silhouettes return for Series 12. We continue to produce the majority of our range in certified recycled fabrics + linings, with a small but growing cohort of bio-based materials.
That growing cohort includes the launch of our first Mirum® handbag, made from 100% bio-based material with no plastic or PU. This innovative fabric from Natural Fiber Welding in the US has been a long time coming - it's a big investment for a small business + we're excited to have it in our materials offering.
0 comments