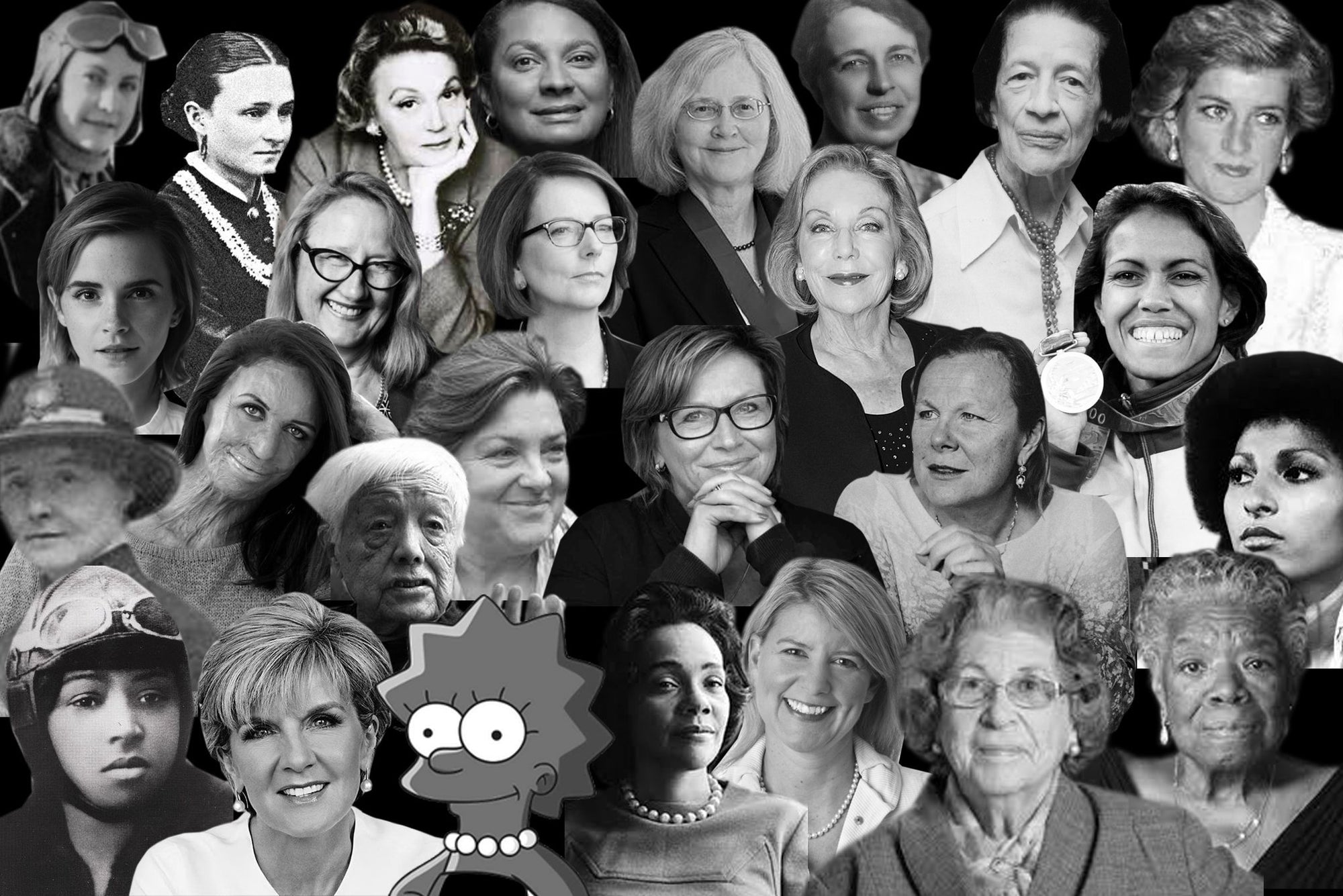 EVENTS: INTERNATIONAL WOMEN'S DAY 2019
0 comments
"Well behaved women rarely make history."
Eleanor Roosevelt
Work strikes, speaking out + up, and frankly, revolutionary behaviour, sparked the beginning of International Womens Day.  The earliest day of observance for women, was called National Woman's Day + it was held on February 28, 1909 in New York, + organised by the Socialist Party of America.  
Women gained suffrage in Russia in 1917 + a day was called out to commemorate this.  It wasn't until 1975 that the UN recognised the day + incorporated it into the yearly schedule.   International Women's day is now recognised each year on the 8th of March.  
It's a worldwide event that celebrates women's achievements, while calling for gender equality.
In 2018, Nadia Murad delivered a powerful Nobel Peace Prize speech (awarded alongside Denis Mukwege, for "their efforts to end the use of sexual violence as a weapon of war and armed conflict"), Iceland made the gender pay gap illegal, Ireland legalised abortion, Saudi women gained the right to drive + the #timesup movement rose up in Hollywood, changing the conversation around 'boys will be boys' forever.
Big, significant events are essential for equality in this life.  However small steps + working to make a difference every day, can also be impactful.  After all, nothing changes if nothing changes.
We're calling out 5 simple, but impactful, ways to get involved this March 8th : 
1. Get Educated + Get Inspired
This year's theme is #balanceforbetter – Better the balance, better the world. We recommend checking out the International Women's Day website, It's a great place to start your research and get inspired.
As Gloria Steinem, world-renowned feminist, journalist and activist once explained " The story of women's struggle for equality belongs to no single feminist nor to any one organisation but to the collective effort of all who care about human rights."
2. Take part in an event
There is no better time to get along to an event and connect with like-minded people. There are events running throughout the country, and to get you started I have listed a few events taking place in–
For everywhere, else get googling or check out the event pages below.
3. Empower Women with a Gift
Challenged with available time to get to an event or catch up with friends this IWD? Why not give a gift that empowers women. Make a donation to support a women's charity such as Share The Dignity, Un Women & The Full Stop Foundation. You can make a one-off donation or become a regular giver and commit to supporting ongoing change.  
4. Celebrate with the women in your life
Arrange a catch up or call with the women in your life, whether it's your mother, grandmother, sister, daughter, girlfriend or friend - and celebrate what they mean to you. Take them out for brunch, write them a letter or give a small gift. It doesn't matter your gender; we can all show gratitude and love for the women around us.
5. Elevate womens voices
Take a look around your community and ask yourself what is it like for a woman here? How can I make a difference in my workplace, school or sporting team etc. Can I make it fairer, safer or more supportive? Are there businesses in my community that support and elevate women that I can get behind?



20 MOMENTS OF INSPIRATION IN 2018
0 comments