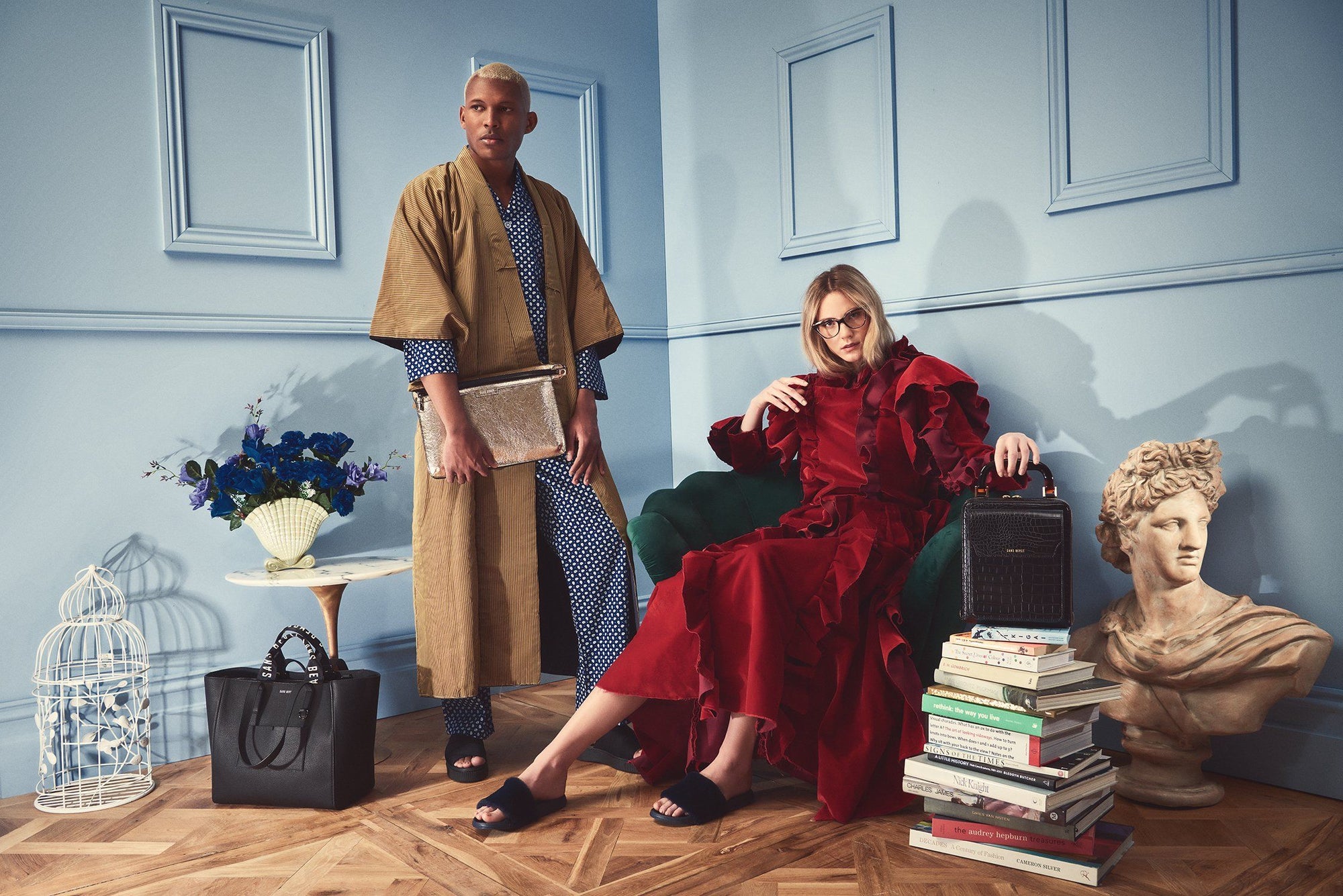 INSPIRATION: SERIES 2 SHOOT, THE BOOK OF HARLEQUIN.
0 comments
The Book of Harlequin campaign shoot was inspired by the dreamstate we go into when reading a favourite book.   We laboured over building + painting a powder blue + parquetry lined set for a weekend (thanks John), to evoke an imaginary Parisian apartment, and filled it with objet d'art - plus a pile of loved books.  Bec Cole went above + beyond in gathering old + new pieces for our muses to wear (plus chairs + Roman busts to fill the space), and the team at Cubed Studio, as always, supported the entire shoot with professionalism + calm.  
"The more that you read, the more things you will know. The more that you learn, the more places you'll go."  / Dr. Seuss.
"The colour palette for this season came about from a single postcard of a Harlequin Clown by Pablo Picasso - we loved the chalky pastels + wanted to contrast these with the richer backdrops of chipmunk neutral, noir black + midnight blue".
0 comments