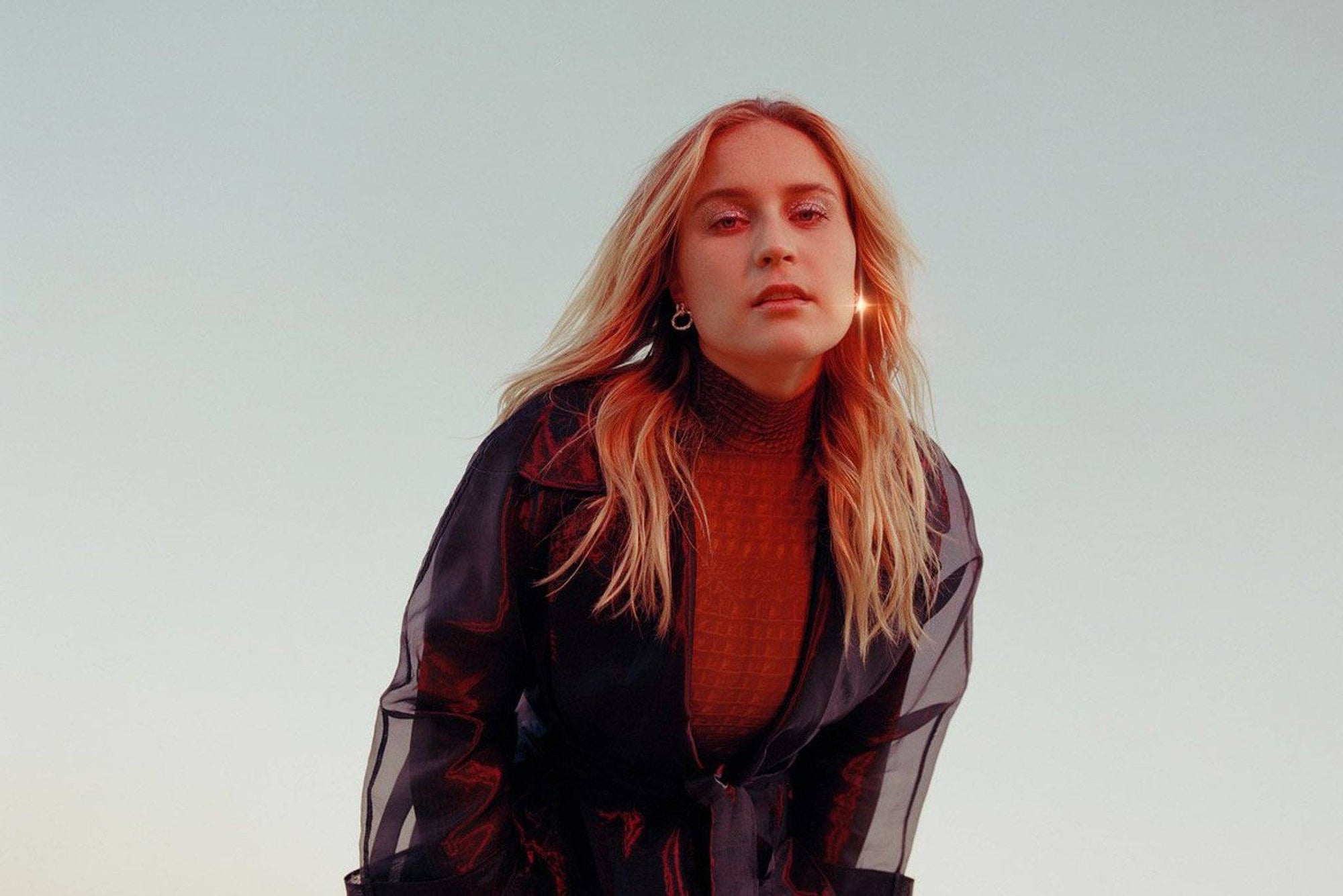 IN CONVERSATION: JACK RIVER + JESS COCHRANE.
0 comments
MUSIC + ART HAVE BEEN INDICATORS OF SOCIETAL ATTITUDES FOR GENERATIONS.  THESE MEDIUMS CAN MOVE PEOPLE TO THINK, DREAM, ACT.  SANS BEAST ARE BIG BELIEVERS IN STANDING UP + HAVING A VOICE.  FOR US, THIS IS ALL ABOUT NOT CONTRIBUTING TO MASS ANIMAL SUFFERING FOR THE BENEFIT OF FASHION.
Yes, we make luxe vegan handbags - but we also talk (a lot) about our love for animals + the need to be aware (and care!) about where your animal based fashion choices are coming from.
Our world is experiencing challenging times - and whilst we can sometimes feel helpless, we believe that tuning in to the creatives around us, can be a balm for the soul.  Art + music has the power to unite us.  We asked Holly Rankin (aka Jack River) + Jess Cochrane to share some of their thoughts on the environment, the human condition, the future + quite simply, how they respond to the noise, through their creativity. 
HAILING FROM FORSTER ON THE MID NORTH COAST OF NSW, JACK RIVER IS THE ALIAS OF MULTI-INSTRUMENTALIST, SINGER /SONGWRITER + PRODUCER HOLLY RANKIN.
Her music effortlessly slips and shifts from genre, ranging from indie-rock, psychedelic electro, folk-pop and acoustic ballads and her vocals adapt to taste.
SB: Is it the poetry or the melody that comes to you first when writing and creating music?
It's both at once usually. I write poetry kinda stuff every couple of days, but wait around for songs for quite some time. I wait until something bothers me enough to jump out of life and record it in my phone.
SB: Do you use your craft (music) to combat the (potential) sadness that is enveloping the world in regards to the environment? And if so, how? 
Hmmmm, yes. I definitely did in Constellation Ball. And I have been writing for the planet since I started - protest/planet songs are the most important ones to me, but they are also the hardest, cause people really do need to connect to themselves - before connecting to the planet (in a song, I feel). I feel confusion, chaos, beauty, youth, rebellion, anguish happening all at once - it's really hard to put into words, and I can't force it, but I am definitely making a body of work right now that is about the planet and how I feel in it, even if it comes out solely in production. 
I use my words, and platform daily to share thoughts on the planet, share information, and am constantly thinking of how to re-imagine our climate messaging so we can connect to it easier. 
SB: What is your favourite song from history that never fails to transport you to a peaceful and happy place
Ah so many. Hard Rain's Gonna Fall by Dylan or After The Gold Rush by Neil Young. Both these songs acknowledge change and hardship but offer up beauty and quiet universal confidence in response. 
SB: What are your thoughts on the climate change rallies?
I think they are the most incredible thing to happen in history, and it shows us the sentiment, passion and intelligence of the future stewards of the planet. There is no question that the rallies are having global impact, and will go down in history as the first truly global response to an issue. 
SB: What are the strongest songs throughout history, that have been embraced to galvanise movements?
 From Little Things Big Things Grow - Paul Kelly, The Messengers: I grew up listening to this song and with it, learnt how a song can galvanize a feeling, a moment, a political time. This songs tells the story of Indigenous Australian land rights and reconciliation.

Big Yellow Taxi - Joni Mitchell: This song epitomises how one song can define the environmental movement for generations. 

The Times They Are A Changin - Bob Dylan: Living in the 2000's, I hear this song as more relevent than ever.
 __________________________________________________________________


JESS COCHRANE IS AN AUSTRALIAN CONTEMPORARY VISUAL ARTIST LIVING IN LONDON.
Cochrane's work questions the relationship between society, consumerism and pop culture. Her focus is on feminine beauty, illustrated through the application of paint over photographic images.
SB: What comes to you first when creating art?
The hunger to create. 
SB: Do you use your craft (art) to comment on the environment + the (potential) sadness that can sometimes feel overwhelming?
Although my work isn't directly focused on environmental issues, I use my practice to question and create conversation around the human condition. My work definitely touches on the topic of sadness within the self that's derived from our environment and what we chose to consume. It often explores the anxieties experienced in a society that is conditioned to feel less than what is advertised to us. So I guess personally, and in terms of looking at environmental issues, I often wonder whether or not we would see a decrease in anxiety if advertising and consumerism pushed more environmentally responsible products on us as consumers. 
SB: What is your favourite song or artwork from history that never fails to transport you to a peaceful and happy place
Fleetwood Mac always transports me to a happy place, as it reminds me of my mother.  Blue Poles by Jackson Pollockalways makes me smile. I grew up in Canberra and Blue Poles is owned by the NGA there. So it reminds me of my father and I visiting is as a child and reminds me of home.
SB: In your opinion, what are the strongest artworks throughout history that have been embraced to speak for a generation?
Andy Warhol and screen printing. 
SB: And to close, let's talk anthems + songs of revolution, that epitomise the challenges we face as a human race in 2019 (and beyond) - what are your picks? 
Holly: This Is America - Childish Gambino + for a softer, personal anthem of mine: Generation Why - Weyes Blood
Jess: Greta Thunberg is the voice of the anthem that epitomises the challenges we face. 
Thank you to Holly + Jess for taking the time to chat to us.
Studio Sans Beast XO
Images supplied courtesy of Electric Collective PR.
0 comments