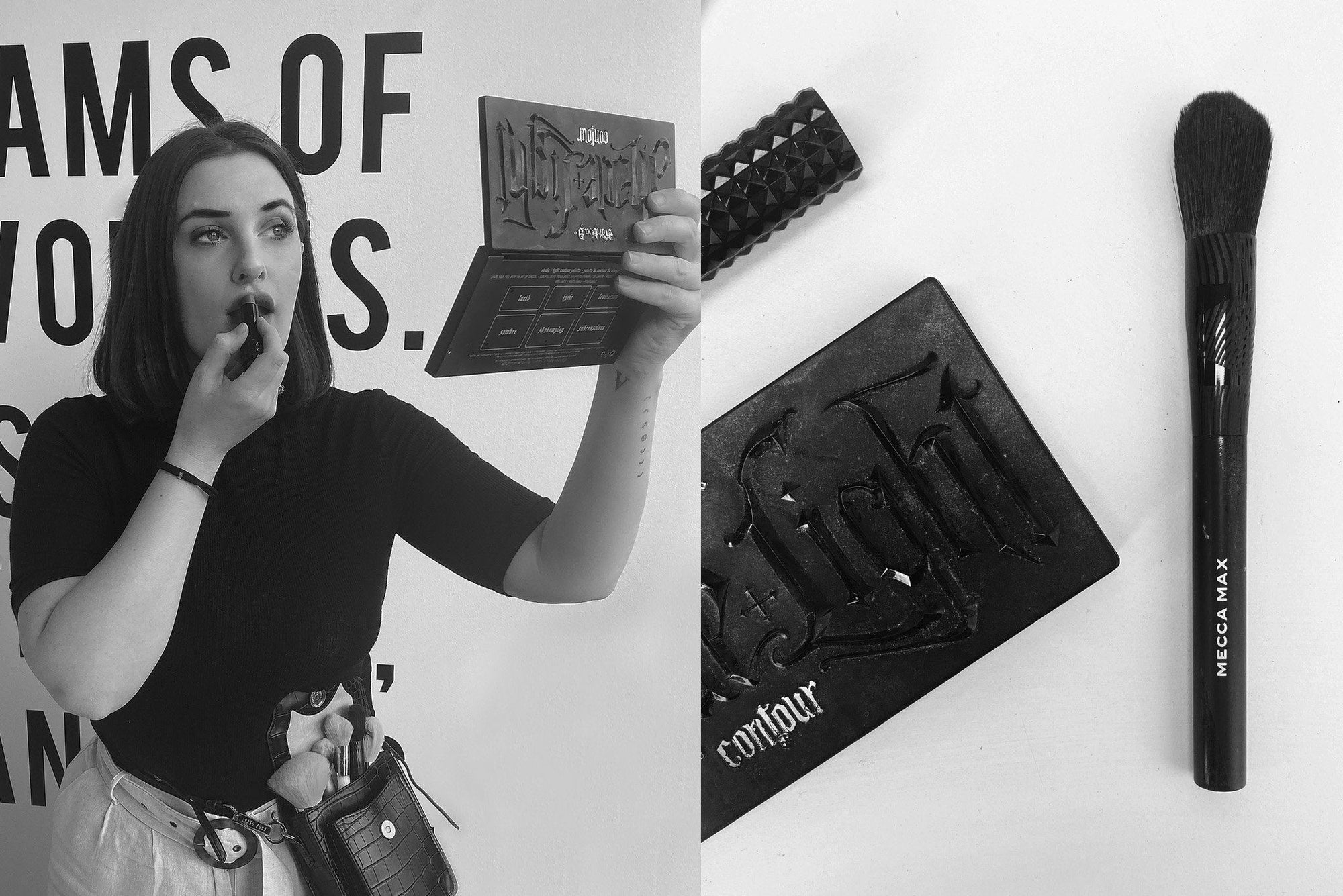 INSPIRATION: (CRUELTY FREE) FACE TIME.
0 comments
The rise of the cruelty-free movement across the beauty and fashion industries is seeing brands and consumers becoming more conscious of their choices.  We asked the skincare + makeup aficionado in our team, Emily E, to cover off a few go-to tips for adopting a cruelty free kit.  Read on to discover how you can take steps towards a more mindful + kinder approach to your face time.
Hello! I'm Em, the Graphic Designer + Digital Co-ordinator at Sans Beast.  I've got an, ahhhh, let's just say, minor addiction, to makeup tutorials + all the products I can learn about, that allow me to experiment with different looks depending on my mood.  As someone who cares about animals - I always want to ensure the products I buy are both vegan (don't have any animal products in them) and cruelty free (are not tested on animals). 
I know it's a heavy topic to discuss and can seem like a lot of effort to switch out your beauty routine – but… good news - I've done all the hard work for you!  I have covered all the basics you need for a cruelty free skin care + daily makeup routine, including some of my favourites.
Let's get started with skincare...
If you've wanted to break into the multiple step cleansing routine that has taken the world by storm, I would recommend The Ordinary.  The entire collection is cruelty free + vegan, plus they are incredibly affordable + the packaging looks minimalist + luxe. The Ordinary offer some great starter kits – these are the perfect tools to kick off, test some new skincare and find out what works best for you skin.
To protect those pores and keep that makeup on you'll need a primer – this one is ahhh-mazing.  The silicone based primer will keep your makeup in place and because it's silicone based, it blurs fine lines and pores, giving you a HD, airbrushed finish.
And now for the makeup...
The Base 
The most relied upon staple in your makeup kit is the trusty foundation - this step either makes or breaks your beauty routine.  The 3-in-1 foundation by 3ina is a great go-to.  It's a lovely full coverage formula - it doesn't sit heavy on the face, it can be worn quite sheer for a natural glow, or you can go full coverage with this little beauty.  It has a satin finish – so if you do have oily to combination skin, you will need to set your look with a translucent powder or foundation powder (unless you like the soft dewy look).   If you prefer a full coverage matte look - I would suggest Kat von D's Lock It foundation this superstar product will cover anything + everything.  It is incredibly full coverage so will leave you with a perfect canvas for any look (except natural!).
Jeffree Star is the messiah of makeup brand advocacy, so when he made the decision to create his own cruelty free + vegan makeup range, 'we' (aforementioned beauty product addicts)  all knew the quality would be incredible.  One of his newest creations is The Magic Star Concealer.  Available in 30 shades as well as 2 colour correctors, this is a high coverage creamy concealer (can even cover tattoos) and it also helps reduce the look of fine lines and wrinkles. This is a self setting concealer, so there's no need to set with heavy powders, which avoids you looking too crypt-ready.   
 There seems to be so many options on the market for a powder. If you are after a translucent setting powder, Jeffree Star's - Magic Star Setting Powder is a winner.  It's a silicone based powder, so again it will reduce the look of pores + fine lines and will move with your face throughout the day - it won't crack and make you look like a peeling mess. For a foundation powder I would recommend Kat Von D Lock It Powder – this comes in 26 tones, this powder is created from rice powder, so it will blur fine lines + pores.  Hello perfection.
Highlights + Contouring : 
Kat Von D knows her stuff.  Her shade + light pallet is the OG in contouring and highlighting, the formula is incredibly pigmented and creamy so you only need the smallest amount on your brush, and what is even better with KVD products is that they are refillable – the beautiful packaging on the contour palette can be kept for a lifetime and you can refill as you need.
Shine Bright like a glazed donut.  Well, that's what I think of when I see ALL the Jeffree Star highlighters....  Mr Stars' highlighters are not only incredibly generous in value, they are of course cruelty free + vegan - AND they are blinding in their shine. The highlighters come in a liquid or pressed powder, in over 6 shades - so whether you're after a natural glow or want to look extra-terrestrial, Jeffree's got you.
A word on colour...
This was a tricky one – there are some great palettes out there that are cruelty free + vegan, like Two Faced, Tarte + Urban Decay.....but the parent companies are not cruelty free unfortunately.  This means they still test on animals where legally required, for their other brands.  With corporate ownership what it is today, it's a challenge to 'follow the money' + get to the bottom of ultimate ownership + ethics....but so important to try!  Now to the good news – there are still a few brands that are 100% cruelty free + vegan all the way to the top - Lime Crime are one such brand.  The Venus palettes are bright and have a great pop art feel to them, with 9 palettes to choose from, they cater to every mood.  Another go to for colour is Australian brand  Furless Cosmetics - they sell single pots of stunning pigments in loose powder eyeshadows.   The packaging is beautiful and the shadows can be used in any creative way you can imagine.  
Pucker up.... 
My every day lipstick is 3ina.  Long lasting, with a fabulous range of colours - and they have liquid + satin options. Their prices are super affordable based on their approach to authentic + lo-fi imagery - which means stocking up or experimenting with new colours is tempting.  
And lastly, what about brushes?
The benefit of using synthetic brushes over real hair brushes are the ease of cleaning, they repel bacteria + dirt, they're hypoallergenic, they shed less, AND no animal has suffered in their production.   They're also much more affordable.  Embrace the faux!  Some of my faves: 
Flower Beauty - by the fabulous Drew Barrymore 
Prush Brushes - new Australian brand from WA, founded by Belle James
Kat Von D - as mentioned eleventy billion times, love her work.
I hope you've found some viable alternatives to update your skincare + cosmetic collection.  It doesn't take much to go cruelty free.  We can all vote for a world that doesn't exploit animals, by choosing wisely where we spend our money.  
Happy face timing.
Em. XO.
0 comments