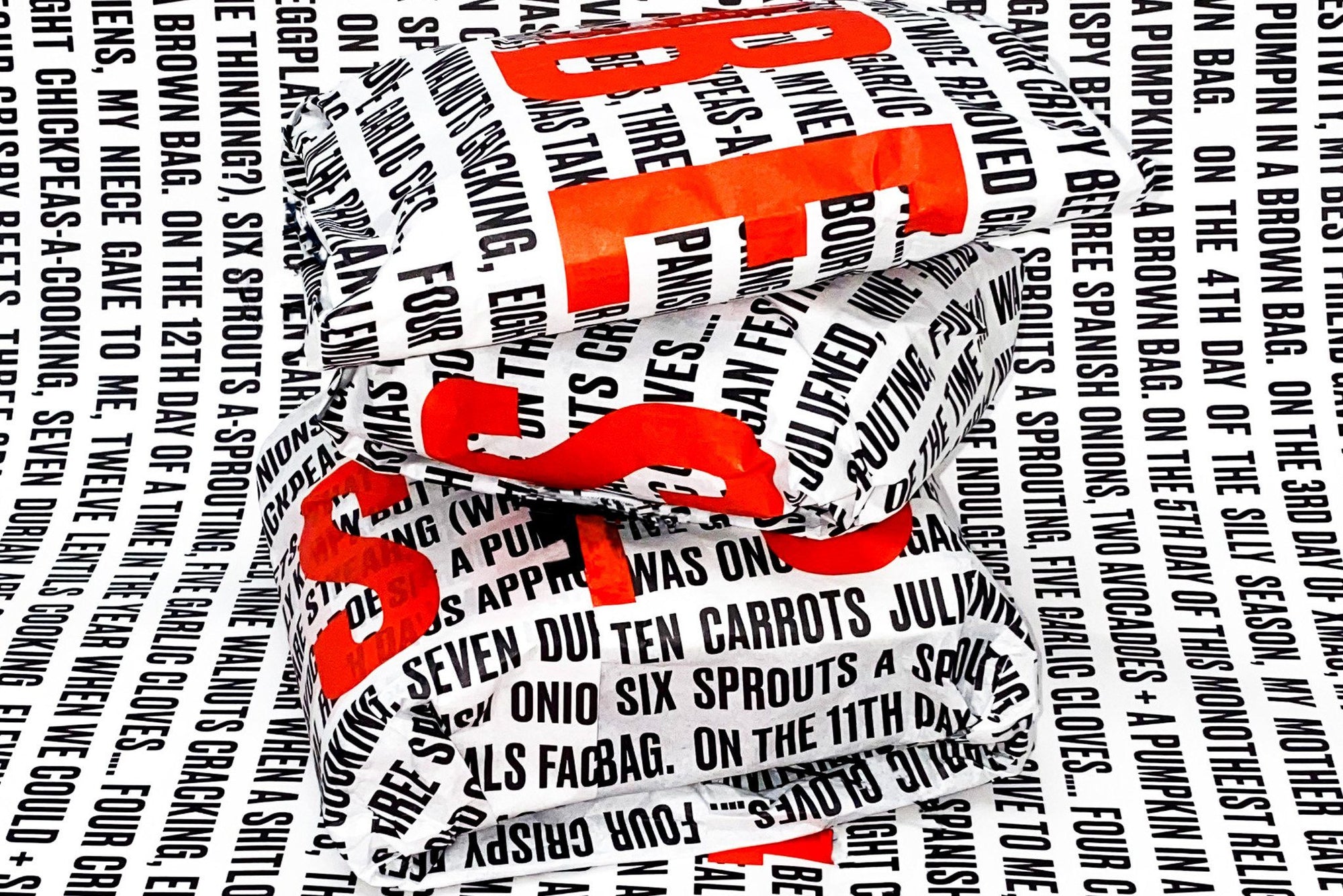 INSPIRATION: A MINDFUL FESTIVUS.
1 comment

IT'S THAT TIME OF YEAR AGAIN. WHEN IT COMES TO THE FESTIVE SEASON WE'VE ALL BEEN GUILTY OF MINDLESS CONSUMERISM. HERE IS OUR LIST OF HANDY HINTS TO REMAIN ON THE ETHICAL BEST-DRESSED LIST THIS SILLY SEASON.


Responsible fashion that respects people and our planet should be the norm, not a trend. At Sans Beast we aim to encourage conscious purchasing and above all, compassion for those we share the planet with (and that very much includes animals - check out our work with Edgars Mission).

1. Buy second hand, thrifted + vintage
It takes 2,720 liters of water to make one t-shirt
. That's three years of drinking water for one person.  There's nothing more rewarding than searching high and low to find that ultimate treasure and granting it a second life. Whether it be a pair of preloved, vintage sunglasses at Camberwell market, or the freshest double denim co-ord at Vinnies.
2. Recycle, repair + upcycle
Most of our clothing is incinerated or sent to landfills.
Only 20% of clothing globally is collected for reuse
.  Get on to the Youtube tutorials or ask your Gran for a lesson in how to sew a button on to that cherished blazer, or patch those holey denim jeans. Not only does this help to reduce our ludicrous waste, but often learning a new craft can bring all types of inspiration to your current closet (or floordrobe.)  We also love the
Craftivist Collective
founded by Sarah Corbett - get those hands busy. 

3. High quality + timeless design
1 comment