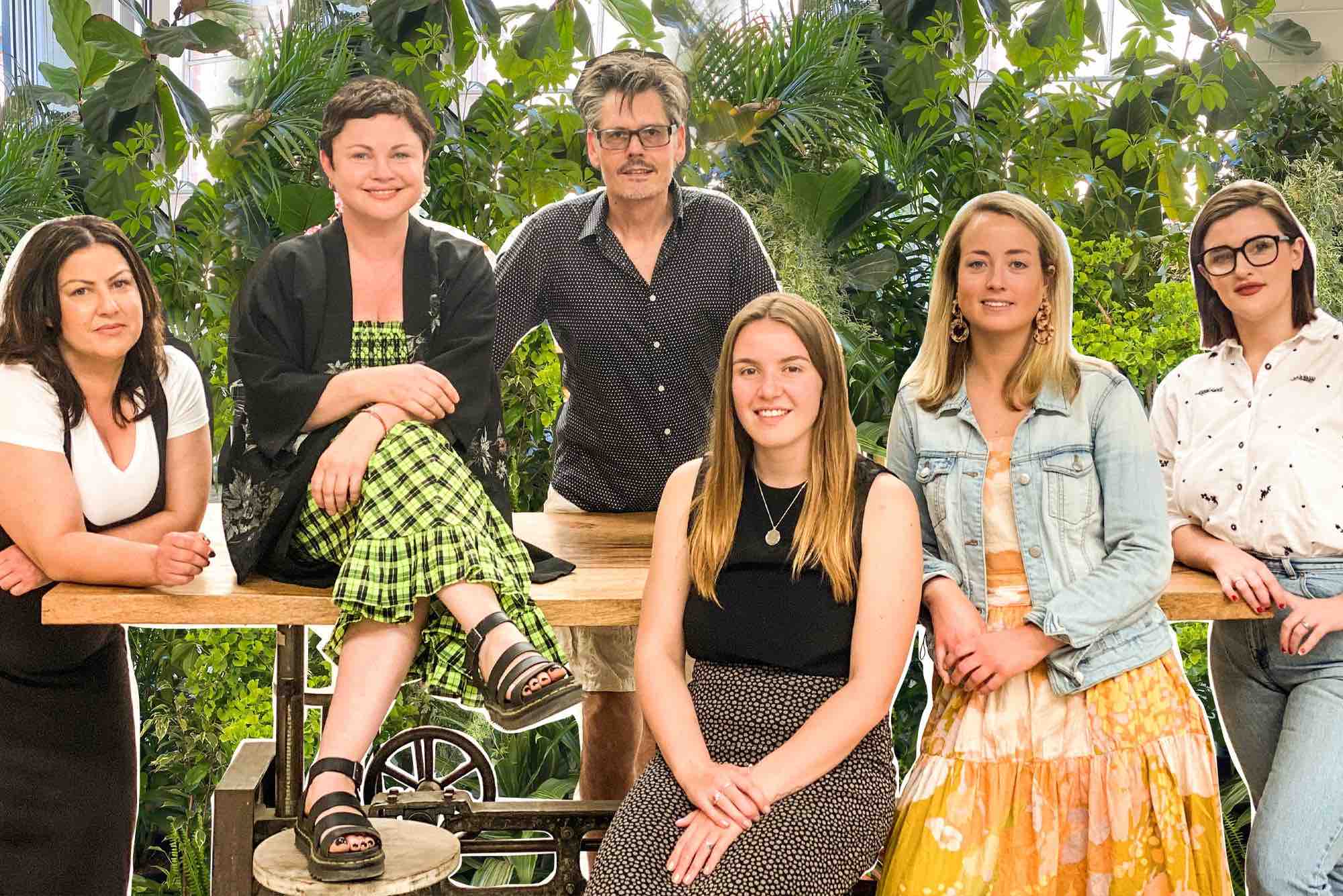 NEWS: FAREWELL TO THE TWENTY TEENS.
1 comment
AS WE APPROACH THE END OF 2019, NOT ONLY ARE WE GETTING READY TO BID FAREWELL TO ANOTHER YEAR, IT'S TIME ALSO TO PONDER THE FACT THAT IT'S NOT JUST A NEW YEAR THAT'S ABOUT TO START – IT'S A NEW DECADE.  5 YEARS AGO, SANS BEAST WASN'T EVEN A THOUGHT IN MY MIND.  FAST FORWARD TO THE DAWN OF THE 2020'S – AND I COULDN'T IMAGINE BEING IN A DIFFERENT PLACE. 
Over the past year, we have continued to build our team, we've expanded our community far + wide, created two collections, concepted + created several photographic shoots with beautiful collaborators, launched in New Zealand, visited potential business partners internationally + strategized about the future + what it may hold for us, AND raised $5,500 for Edgars Mission ($1500 in the first half + $4000 in the second half).  Looking back, I realise that what felt like one step at a time, has actually been a few running leaps. 
The world has shifted to be far more open + knowledgeable about the environment + animal welfare.  Personally, I've worked on educating myself further on the plight that factory farmed animals face in the world, and I've had many moments of feeling helpless in a world where so many people are happy to fight for climate change + single use plastic (both righteous causes because #ourhouseisonfire), yet turn a blind eye to the atrocities inflicted on the sentient beings we share this planet with.  I'm comfortable with being the bleeding heart in the room now – it's diabolical + disgraceful what is legal on factory farms and beyond, in areas such as animal testing.  My passion for this subject is galvanised after another year in business, and I'm convinced we can do more to raise awareness for this important conversation. I spoke at the ActAsia forum in Shanghai, discussed Sans Beast + our story at Mercedes Me in Melbourne with Brodie Harper, and talked to teachers at the ComView conference at VCTA.  Spreading the word of animal free fashion is integral to our story telling mantra + I'll be doing more of this in 2020.

C.W presenting at Act Asia 2019
On the team front, we've welcomed Emily in design + Ailysh in marketing, and we nearly said farewell to Em in graphics + content, but in the end, she's happily staying with our little team.  My love, and partner in this business, John – and the beautiful human who packs most of our online orders + writes the cards - had a devastating fall off his bike in May, followed by two operations, a stint in hospital + what has turned out to be, an extensive + painful recovery.  As a result of this challenging turn of events, Luca joined us in the warehouse + has proven himself to be an eagle eyed + dedicated Beast in our family.  Jennifer is by my side still, which I'm so very grateful for, working with our wholesale partners, managing stock, becoming our V-lookup + pivot table queen, and generally doing whatever is required to keep Sans Beast cooking.


Our team from afar in Dongguan, China – Tony, Lara, Ryan + all the makers behind the scenes who make our bags, stay in touch daily + support us in our design + manufacturing needs – this beast would be nothing without them.


The fabulous women of Launch Management have continued to get the Sans Beast brand out there far + wide, and the passionate team at Electric Collective PR have been ensuring we're in press + on shoulders across the country. Thank you ladies.


At the end of December, we will say farewell to the digital marketing agency Young Folks Digital, who have been with us for just shy of a year.  Erin + her team have been a passionate + dedicated extension of our HQ, and we share the joy of our achievements with them. 


 I continue to marvel at the community we are building + the love that comes our way with every shared post + positive review. Naturally, we get a few disparaging remarks along the way too – however these are handled with respect + empathy; we're not going to be loved by all, and I'd always opt for the brand sparking pure emotion, than sitting middle of the road, prompting nothing more than a lukewarm response. We have a point of view + a powerful message, and it's not going to resonate with all.


I have spent the last 2 years saying Sans Beast is a startup, and I have felt it every step of the way.  It's been a combination of a steep learning curve, and an opportunity to tap into every learned skill from my history.  I'm still working on what I think Sans Beast will look like in another 2 years – some of it will be organic, and some will be meticulously planned.  For now, I'm looking forward to launching our Series 5, The Illuminated Fifth (because we could all do with some illumination in this life), getting some collaborative ideas off the ground, working on a couple of category expansion ideas that refuse to leave my brain, dreaming about a retail space we can call home….and having December 25 + 26 off for some relaxing downtime.  What I can say, with conviction however, is that we are no longer a startup – we are a small enterprise, and the training wheels are off.
Here's to a peaceful festive season, THANK YOU for all of your support, and I sincerely wish you all the good things in 2020.  May you approach the new decade with strength, focus + a whole lotta love, for all. 
1 comment