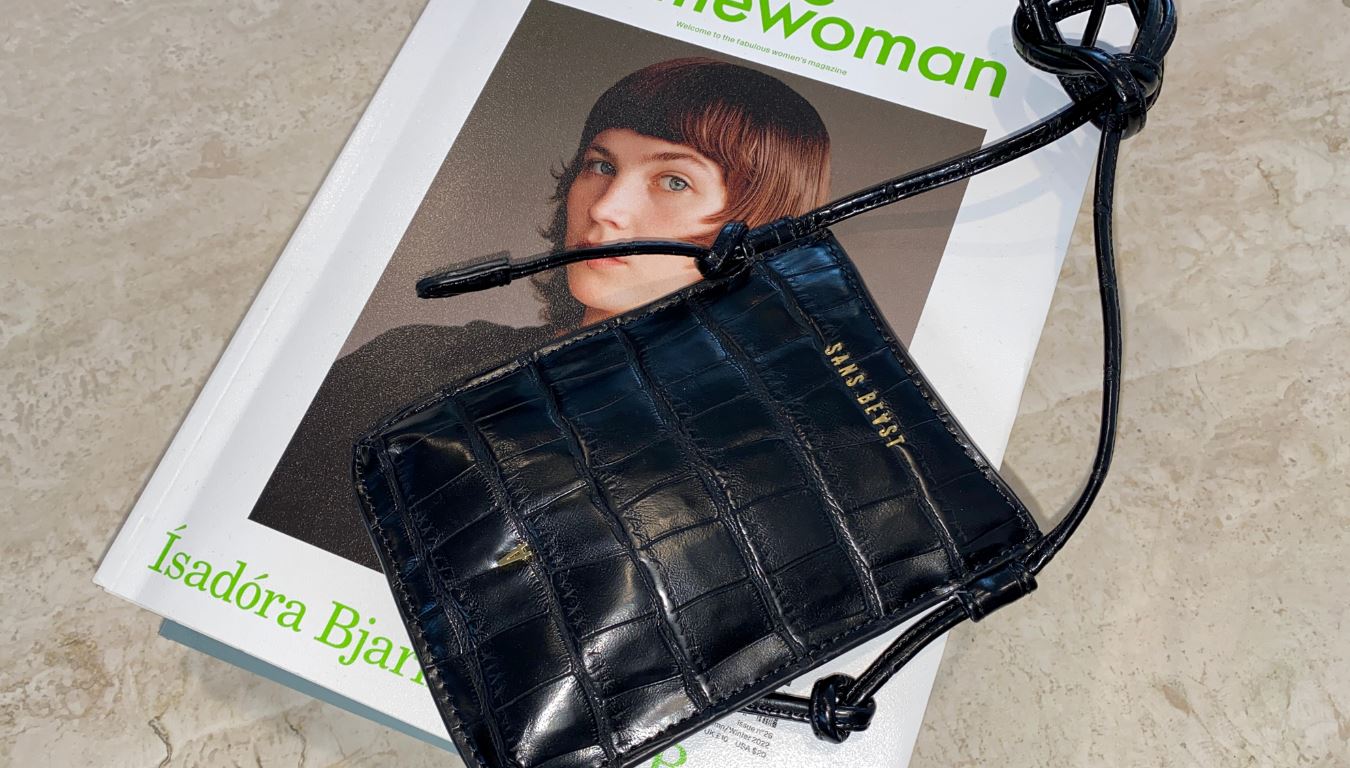 INSPIRATION: SHARE THE LOVE FOR MOTHER'S DAY
0 comments
WE'VE GOT LOTS OF IDEAS TO SPOIL MUM WITH CRUELTY FREE TREASURES. HERE ARE A FEW WAYS TO SHARE THE LOVE THIS MOTHER'S DAY.
If you're looking for vegan friendly Mother's Day gifts, or perhaps a gentle prompt you can send to partners + offspring who may be at a loss to find the cruelty free treasures you seek, the Sans Beast team are sharing the love this Mother's Day. 
We have handbags for every occasion, some foodie + 'no spend' love tips (we know not everyone is into buying at this time) to celebrate the day, plus there's a gift with purchase that we'll be adding to every order of $299+, for a limited time.  
She wants: a practical crossbody bag for hands-free kid wrangling, that also looks great for a night out.
The Bandolier is a compact + polished option that looks the part for a day of errands or a night of fun. The Bright Spark is a popular choice for day to day or for travel - it keeps essentials closely within reach + has a surprisingly generous interior. Or go classic with the Reader Satchel that regularly tops our gifting list.
For a glamorous touch, add an Elemental Chain Strap to any of our crossbody bags to give even more styling options - it makes an extra special gift set.
She needs: a baby bag with all the compartments + pockets for effortless practicality.
The Daytripper Tote is a generously sized baby bag, with compartments for bottles / nappies / change mat / spare clothes, plus adjustable straps and a webbing crossbody strap. It's practical, stylish + gender neutral.
The Daytripper is equally suitable as a weekender / travel bag, with a slip-through pocket on the back that slides easily over a suitcase handle - it's proving to be a popular gift for expectant mums heading onto maternity leave or planning a babymoon.
She seeks: a work bag that's cruelty free + good looking.
If you're looking for a stylish work bag (or Mama has hinted...) start with determining what needs to fit inside, particularly tech requirements. 
The Universo Tote is designed to house a 15" laptop + accommodates a crossbody strap for hands free ease, or opt for the same portrait silhouette sized down to suit a 13" device with the Destination Tote.
The Journey Totepack is a large tote / backpack made from luxe Italian AppleSkin™ and fits a 15" laptop, with ample space for charger, notebooks, lunch + more. 
The Library is a small tote designed to hold a kindle or tablet in the padded zipped pocket. It can fit some 13" laptops in the main compartment, depending on dimensions, but is definitely a petite tote option.
All these totes are elevated work bag options that bring a polished mood to the daily commute, adding both style + practicality to her day.
More Ideas for Mother's Day
If all the options leave you at a loss for which particular cruelty free receptacle would spark joy for Mum, we have Sans Beast gift vouchers so she can choose herself.
Another failsafe option is to make your own custom hamper: pack a Traveller or Xtra Overflow canvas tote with a bottle of bubbles, a novel or two, some vegan chocolates from Loving Earth, or flowers from our friends at Daily Blooms.
Low (and no) cost options to celebrate Mother's Day
There's plenty of Mother's Day gifting options that cost nothing but time + some heartfelt effort. Try writing a card or letter that shares a special memory, a lesson learned, or something specific about your mum that you're grateful for.  Let her pick a show or movie + watch together (no scrolling allowed!) or dig out old photos + spend time sharing memories.
We also adore an old-school, low cost option like breakfast in bed - pick a flower or some lush greenery from the garden, bring out the good napkins and present this vegan tofu scramble with ceremony.  Or serve up this Vegetable Tart at Mother's Day lunch, and finish with this vegan chocolate cake or vegan cheesecake bites from Rachel Steenland.  
Don't forget our limited edition gift this Mother's Day - spend $299+ and receive a complimentary Poppet Phone Sling valued at $79.  The Poppet is a sleek phone holder with space for ID/credit card on the back + plenty of room for a large phone. Lined in our recycled PET printed lining, the Poppet can be worn as a necklet or crossbody - it's a beautiful piece to gift or to keep. Available only as a gift with purchase, until 6pm Saturday May 13.
We hope you can find a cruelty free treasure that is just right for you, or for a much loved mother in your life. 
XO,
Studio Sans Beast 
0 comments